Quality time with an old crush
Aesthetix Calypso Stereo Tube Hybrid Preamplifier
I'll admit I didn't let the normal random chance determine my little listening session with the Aesthetix Calypso preamplifier here.
I happened to be walking by the photo area when I spotted the machine, and our photographer Jeff said I could borrow the little she demon for a minute to satiate my audio curiosity.
It's not that I haven't heard the Calypso before — I have. I've seen a few sprinkled in high end demo systems at audio shows, and there used to be one hanging out in Music Room One over at PS Audio down the street.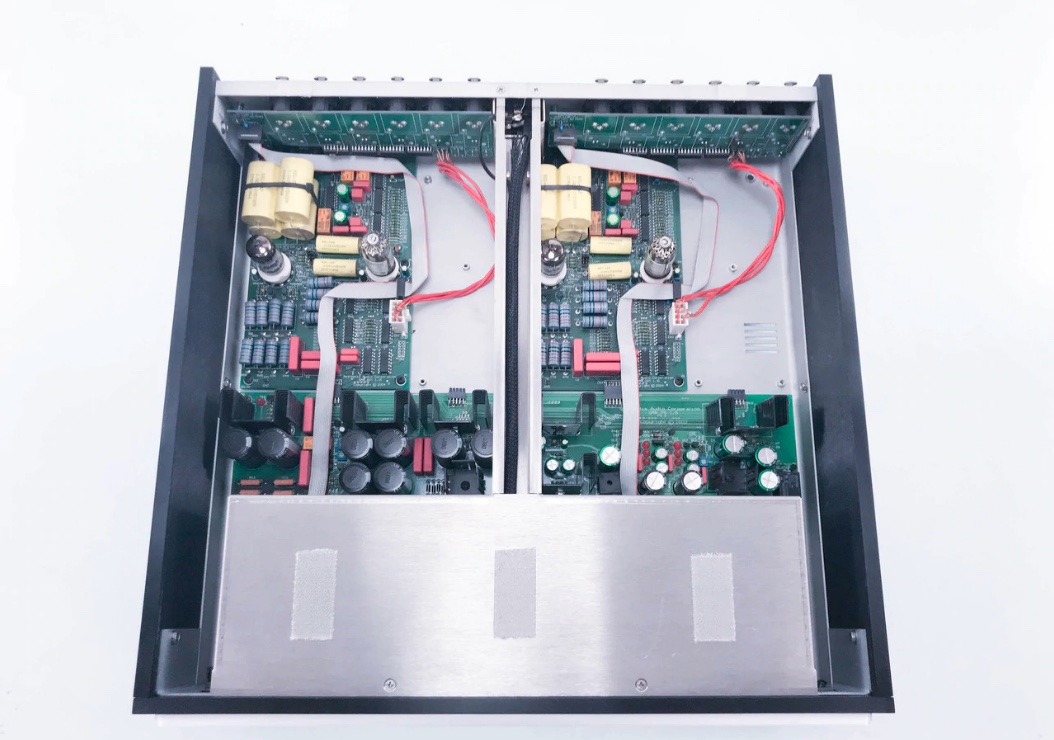 But I'd never gotten a chance to fiddle with one on my own, even briefly. Fiddle is the wrong word- I don't want to press buttons and spin knobs, I wan to hear this amazing piece of circuitry.
And amazing it is. See I knew about the special nature of this preamplifier because it served as a major inspiration for Bascom King when he designed his BHK Signature Preamplifier for PS Audio.
Both preamplifiers sport tube input stages. Both feature N-channel-only output power FETs. Both agree that the venerable Reliable Capacitors is their signal cap dancing partner.
They use different tubes to achieve their goals, with the Calypso rocking 12AX7 and 6DJ8 pairs. I remember Arnie and Bascom discussing why they chose the 12AU7 instead for the BHK — low mu.
What Aesthetix achieves with its design is pure gold. There is life to this music — it is silken and colorful.
The incredible light touches of the piano keys on the opening to Yussef's Groove on The Shakedown by Tenderlonious & The 22archestra just seem to dance and jab in the air to my right, right before the crack of the snare wakes me up.
In comparison mode, I switched back to my PS Audio Gain Cell DAC / S300 amplifier testing rig, and I used Tidal via Roon as the source. Then, I switched to the Calypso and the S300, and just to make it more fair I switched to Spotify MP3s of the same music.
It wasn't fair. The Calypso was so superior, I'd describe the upgrade in sound quality as massive and pervasive. With this demonstration I can clearly see how a flawless preamp circuit can transform a system.
Incredible. Take home this piece of audio royalty today and see if it's as big a game changer as it is here on my typical stereo setup.